Our activities involve us in the projects such as:


Pile Driving
Pile Driving is one of our specialist fields.
Different operational techniques are also used, from vibrating to hammering (pneumatic, hydraulic or diesel), jacking, free fall boring tool, and driling etc.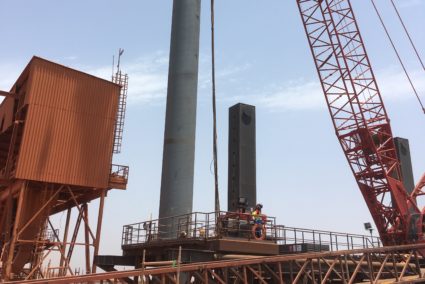 Civil Engineering
We have special civil engineering teams – working in masonry and with reinforced concrete – connected to maritime and river works activities. The exceptional know-how of our teams means they can work on all kinds of projects.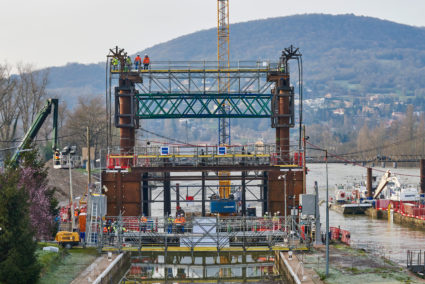 Drilling
Our structures are stabilised and anchored by common drilling techniques such as micro-piles, solid or self-drilled bar tie rods.
Large-diameter boreholes (from 500 to 2,500 mm) meet the specific needs of marine works such as mooring dolphins, combywalls and other permanent or temporary structures.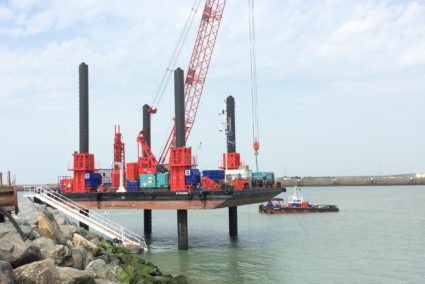 Dredging
Our dredging activities are an important part of our work. With our cutter suction dredgers (CSD), dipper-dredge pontoons and on-board duty cycle crane, our teams can operate up to 200 m deep to prevent flooding, maintain the channel gauge, dredge intakes, clear dam gates, restore the necessary draught and resand beaches along the coast.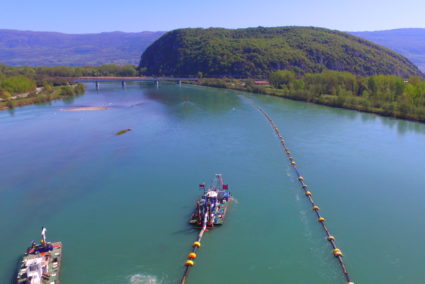 Rock excavation / Mining
A minage reinforcement and repair agency was created on 1 January 2019 as part of the specialist works to support VINCI Construction Maritime et Fluvial's activities in France and abroad by presenting a global offer without the involvement of subcontractors, thereby controlling the entire site. This is reassuring for project engineer.
The fields of activity are as follows: tie rod drilling, wall containment, mining and micro-mining, civil engineering and local works, soil and foundation reinforcement etc. Our teams are highly qualified in rock excavation with explosives and rock-breaking for the creation or deepening of canals and ports.
Severeal jack-up barges with drills but also dipper pontoons equipped with rock-breaking equipment allow us to operate in the open sea and on the most exposed sites.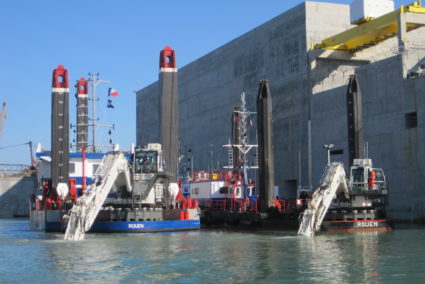 Outfalls and cables
We design and install various types of coastal structures, such as sea outfalls, pipeline landings and submarine cable landings. The established maritime expertise of our teams as well as our dedicated equipment allow us to tackle the most complex work.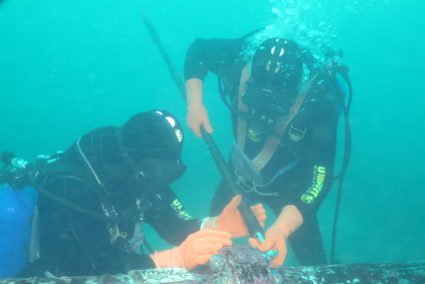 Inspection
Our teams fully inspect and assess all types of engineering structures, pipes and submerged equipment. All these operations are carried out by divers and/or remotely operated underwater vehicles (ROVs).
Equipped with a 2.0 application for inspecting simplified engineering structures, we can send extremely accurate blueprints in a very short time frame.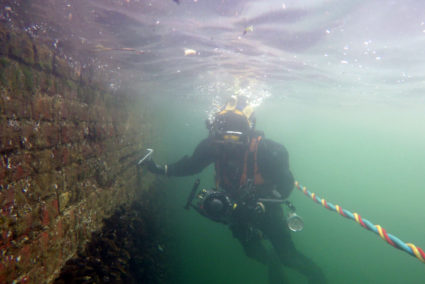 Diving Works
The versatility and skills of our Diving Department allow us to work on a wide range of activities both in hyperbaric and confined environments.
Thanks to their experience on the ground, our divers also work in very specific areas such as underwater welding or the launching of conduits.
With some 100 divers, VINCI Construction Maritime et Fluvial is the leading diving company in Europe.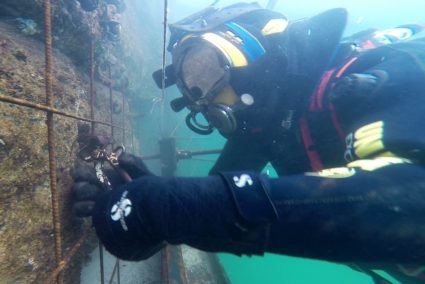 Rope access work
We have highly qualified staff for rope access work who are capable of performing all kinds of operations: assistance by means of inspections, surveys and sampling in challenging environments; industrial activities such as the installation of lifelines, repairs to structures and renovation work; improvement work including reinforcement anchoring, shotcrete and mesh installation; and port works like the installation of shields, defences and signalling.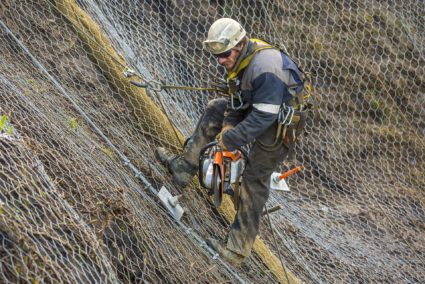 Sediments and the Environment
We offer a complete range of solutions for the pre-treatment, dehydration, treatment and recovery of dredged sediments.
We are also committed to the preservation of ecosystems, focussing on the control and recovery of invasive species, collection systems for floating waste, the installation of artificial reefs, and development of marine current power to combat the eutrophication of water bodies.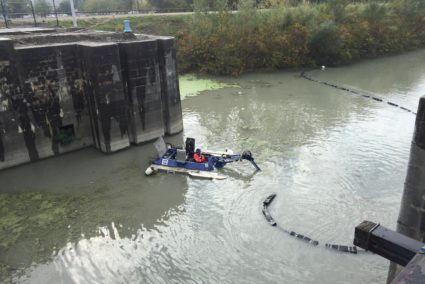 Hyperbaric Tunnelling Works
Our employees have all the necessary expertise to perform hyperbaric work in tunnel or micro-tunnel construction.
Our teams can integrate fully into all types of projects and environments, from water networks to sanitation networks, urban networks and underground railways etc.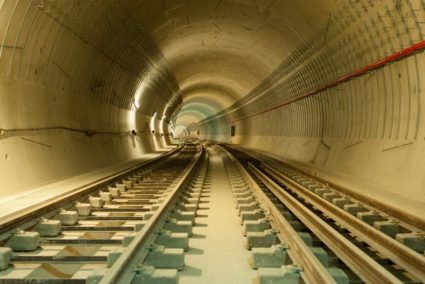 Protection of shores
We carry out ecological continuity projects allowing the free movement of living organisms and granting them access to areas essential for their development and survival.
Our teams are now able to restore ecosystems in the best conditions by enhancing green areas and creating wetlands.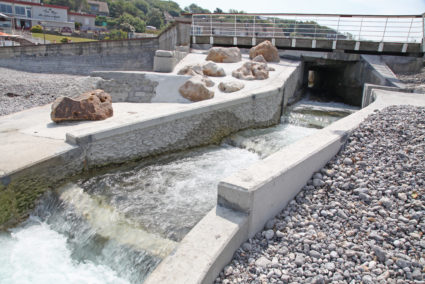 Plant and mineral engineering
Our teams have fully mastered all the knowledge and techniques involving the use of plants to protect soil against erosion, the pre-vegetation of shores and terraces, and the renaturation of suitable environments.
Our know-how is focused on the protection and restoration of biodiversity by integrating design, development and ecological restoration.