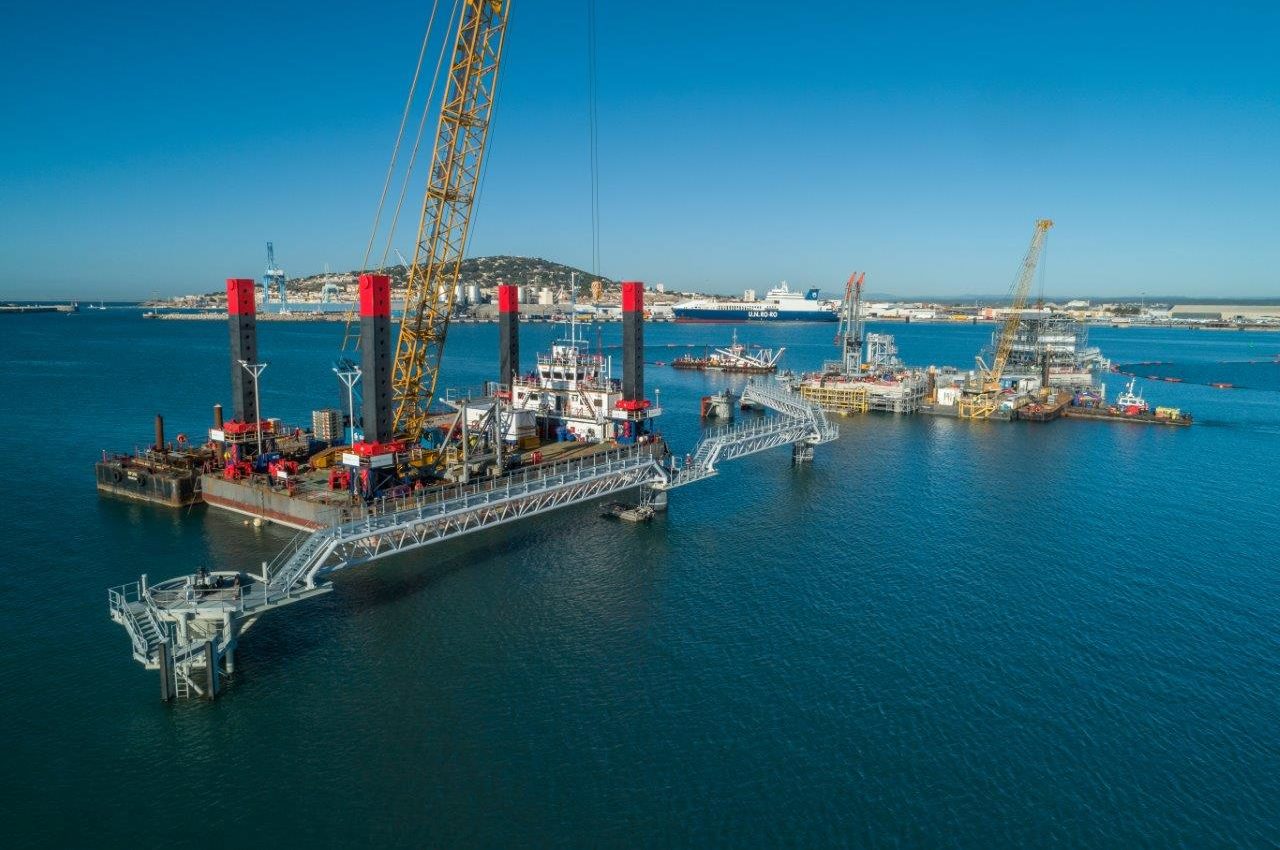 Aquarius BP Project
Engineering, procurement, construction and installation in the port of Sète-Frontignan (34) of a new import terminal for the GDH hydrocarbon storage facility.
Site / Location :

Sète - Frontignan

Customer :

BP France SAS

Duration :

2 years
Project Description
As part of the construction of a hydrocarbon unloading platform for BP France SAS, VINCI Construction Maritime et Fluvial was responsible for the dredging of 800,000 m3, the construction of two jetty platforms made up of 25 steel piles and a concrete superstructure, the installation of 12 dolphins and of marine equipment as well as all offshore liftings.
This project is part of the modernization of the Sète-Frontignan hydrocarbon storage facility in order to guarantee the safety of operations and to adapt to changes in the market. Indeed, these new facilities will be able to accommodate vessels from 5,000 to 70,000 t.