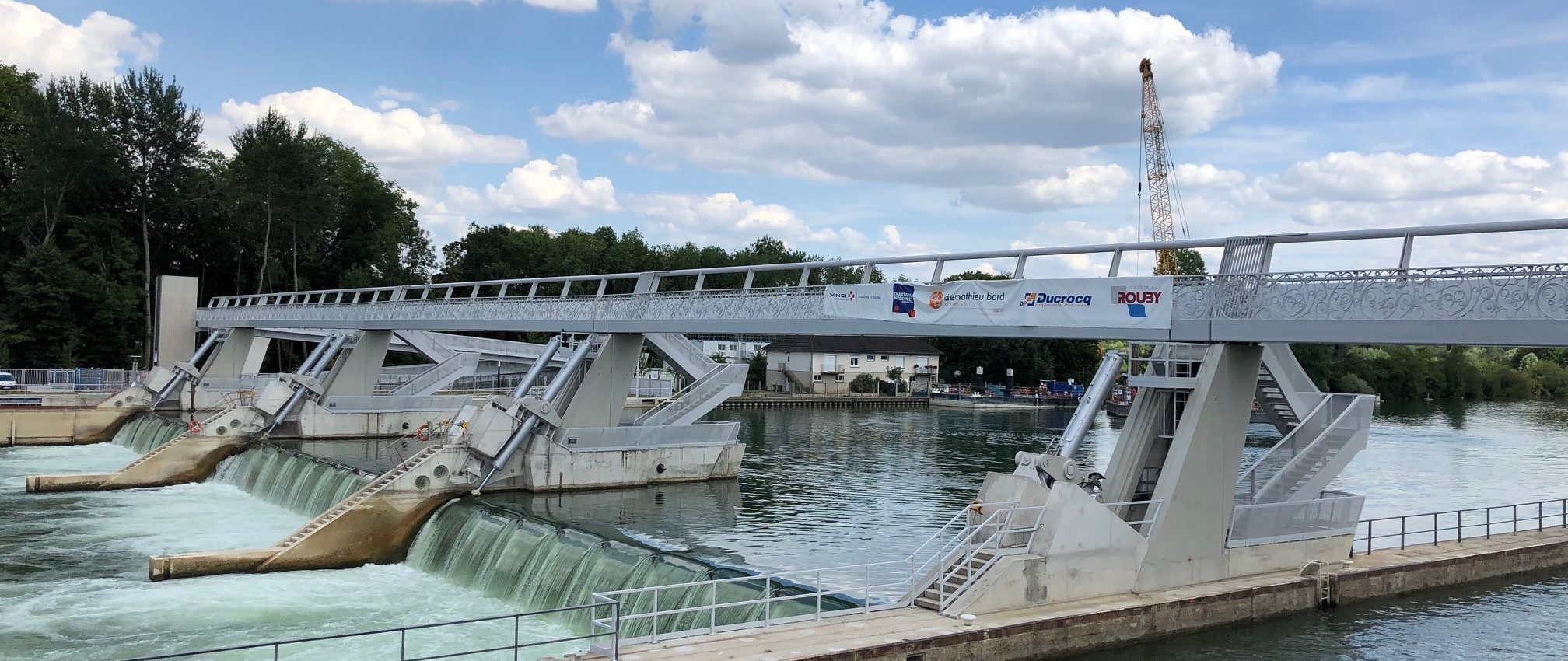 Vives-Eaux Dam
Reconstruction of Vives-Eaux Dam.
Site / Location :

Boissise-La-Bertrand

Customer :

Voies Navigables de France (VNF)

Duration :

4 years
Project Description
Four of the seven parts making up the 175-m pedestrian footbridge that will connect both banks of the Seine were laid, including the section that will pass over the large lock.
13,000 boats and 4 million tonnes of goods are transported each year in this section of the Seine between Paris and the commune of Montereau.
Built 70 m upstream of the old structure constructed in 1928, the dam erected for Voies Navigables de France (VNF) and designed by Artelia Eau Environnement and Luc Weizmann Architectes is equipped with a fish pass and three automated check valves to better control water variations. There are also plans to create a boom as an extension of the central lock wall and to demolish the old dam.
Begun in March 2014, the reconstruction of Vives-Eaux Dam was completed in July 2017 with the commissioning of the new dam and the opening of the public footbridge.